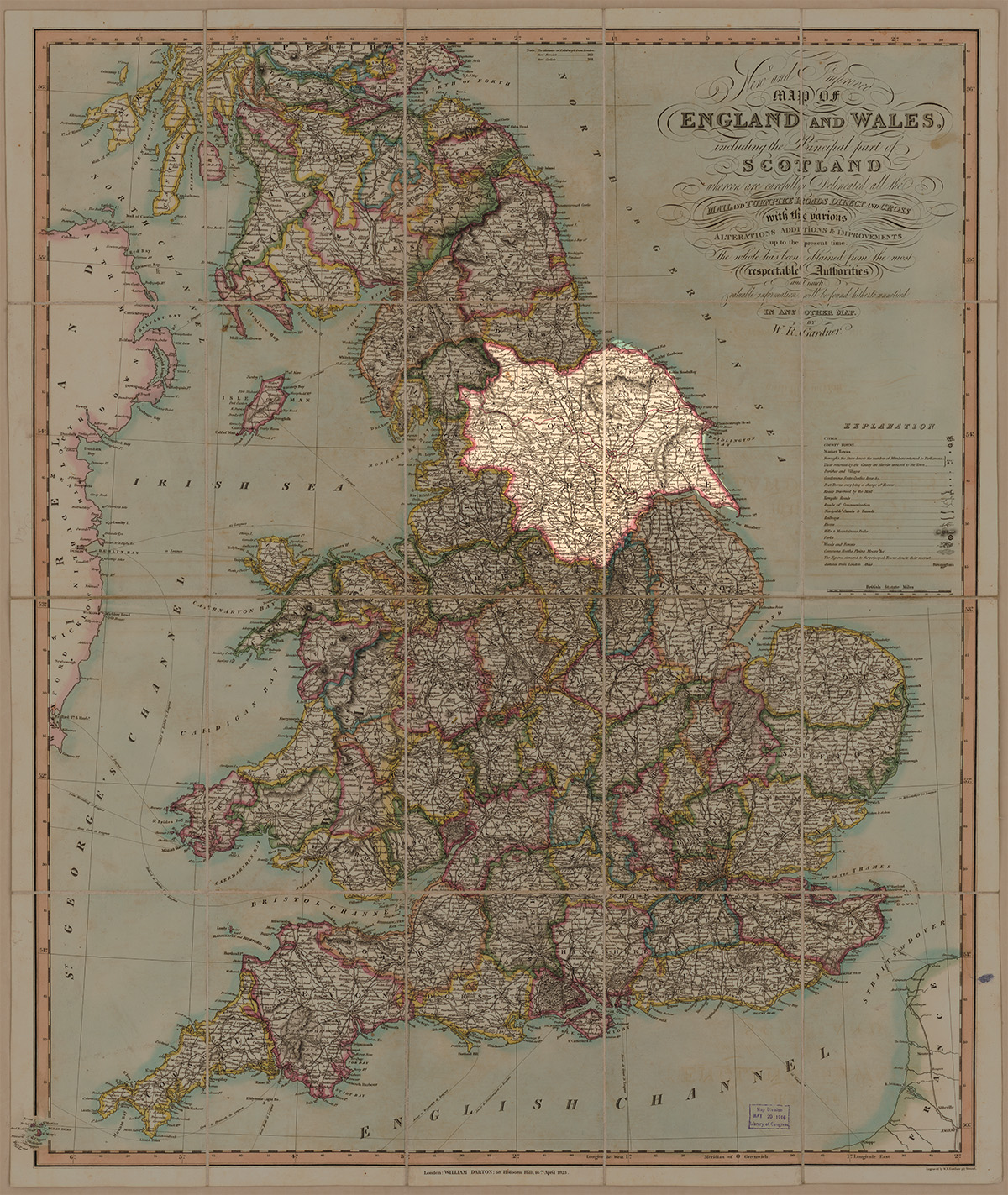 The colossal county of Yorkshire constituted the largest constituency in England by some distance, divided into three ridings (East, West and North). The West Riding in particular was home to half of the county's voterate for much of the century, and by 1831 had a population of almost one million people (71% of the county's population). Later in the eighteenth century, MP Charles James Fox said that, 'Yorkshire and Middlesex between them make all England'. Meanwhile Prime Minister William Pitt the Younger viewed William Wilberforce (MP for Kingston-upon-Hull and Bramber, and Knight of the Shire for Yorkshire) as 'the whole people of England', because he represented its most populous county. The economy of Yorkshire was reliant on wool, flax, and coal (Leeds and the West Riding), cloth (Leeds, Bradford, Huddersfield, Wakefield and Halifax), cutlery (Sheffield), shipping (Scarborough and Whitby) and agriculture. By the nineteenth century, the economy was shifting to expand the iron and steel industries. The industrialization of the country was present in the construction of canals and railroads in the 19th century. While Bath was notable as the most famous spa town in the South of England, efforts were made to make society in the North similarly appealing and fashionable, with spa cultures encouraged at Harrogate and Scarborough. York was a significant cultural hub, with a long history as the county's cathedral city. York was also one of the earliest urban centres in England to build fashionable assembly rooms (opened in 1735) to accommodate race week entertainments.
Many of Yorkshire's landed and titled families were Whigs, though the gentry tended to favour the Tories. Because of Yorkshire's size, it was difficult for any one family to maintain a dominant interest. In the early eighteenth century, Yorkshire's seats were dominated by Tories before Sir Thomas Wentworth saw the successful election of his Whig candidate. By the 1740s, other notable families became involved to support the Whig interest, including the Marquesses of Rockingham at Wentworth Woodhouse, their relations the Earls Fitzwilliam, the Montagus of Wortley Hall, the Dundas family of Aske Hall, and the Earls of Carlisle of Castle Howard, who put forward the heir, Lord Morpeth. These families faced Tory opposition from the Earl of Harewood, the Lowther family (and the Earl of Lonsdale), and the wealthy Charles Duncombe (later 1st Baron Feversham).
The campaigns for the abolition of the slave trade (led by William Wilberforce) and parliamentary reform largely stemmed from Yorkshire, the West Riding in particular. After the Reform Act of 1832, Yorkshire was split into three different constituencies – one per riding. Newly enfranchised towns in the county included Bradford, Halifax, Huddersfield, Leeds, Sheffield, Wakefield, and Whitby.
---